PUKAS – The Link
http://pukassurf.com/surfboards/the-link/
Words by Matt Biolos (USA)
"Year after year I've worked with Olatu and Pukas, surfed a lot of the local waves, mingled with the local people and there has always been a link between myself and Pukas.
After almost 20 years of traveling the Basque Country, and shaping at PUKAS, we finally made our link official and have designed this collaboration model…. The Link.
We thought it would be fun to make this link official and do a special little project…a special board. Specifically for the small punchy beach breaks in this area. Super fun and skatey, but high performance as well. Not a cruiser, or flat glider, but a board with some rocker and some concave, a board that a good surfer can throw around and up into the lip and surf kind of radical, but in a small, fun, beach break kind of way."
From the start I have always sorta been known for pushing the idea of wider shorter boards, but always trying to do it with performance in mind, not just fashion or retro.
So with The Link we started with my ShortRound, and wanted to race it up. We pulled in the nose and added more tail rocker to fit in these dumpy, quick waves. To work with the rocker, we added a lot more concave from the center back through the fins. The concave gets up and going and fast, as well as increases rail curve, allowing for quick radical direction changes.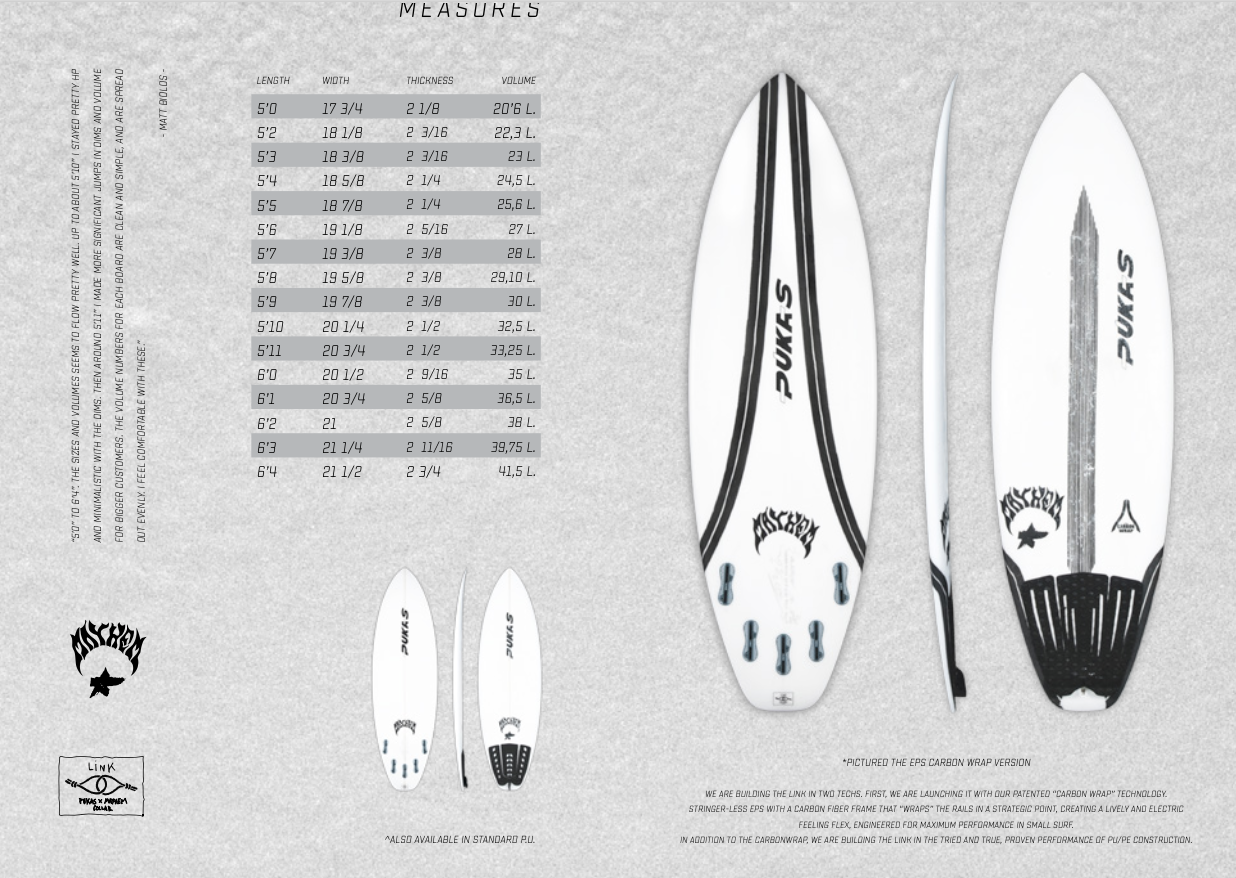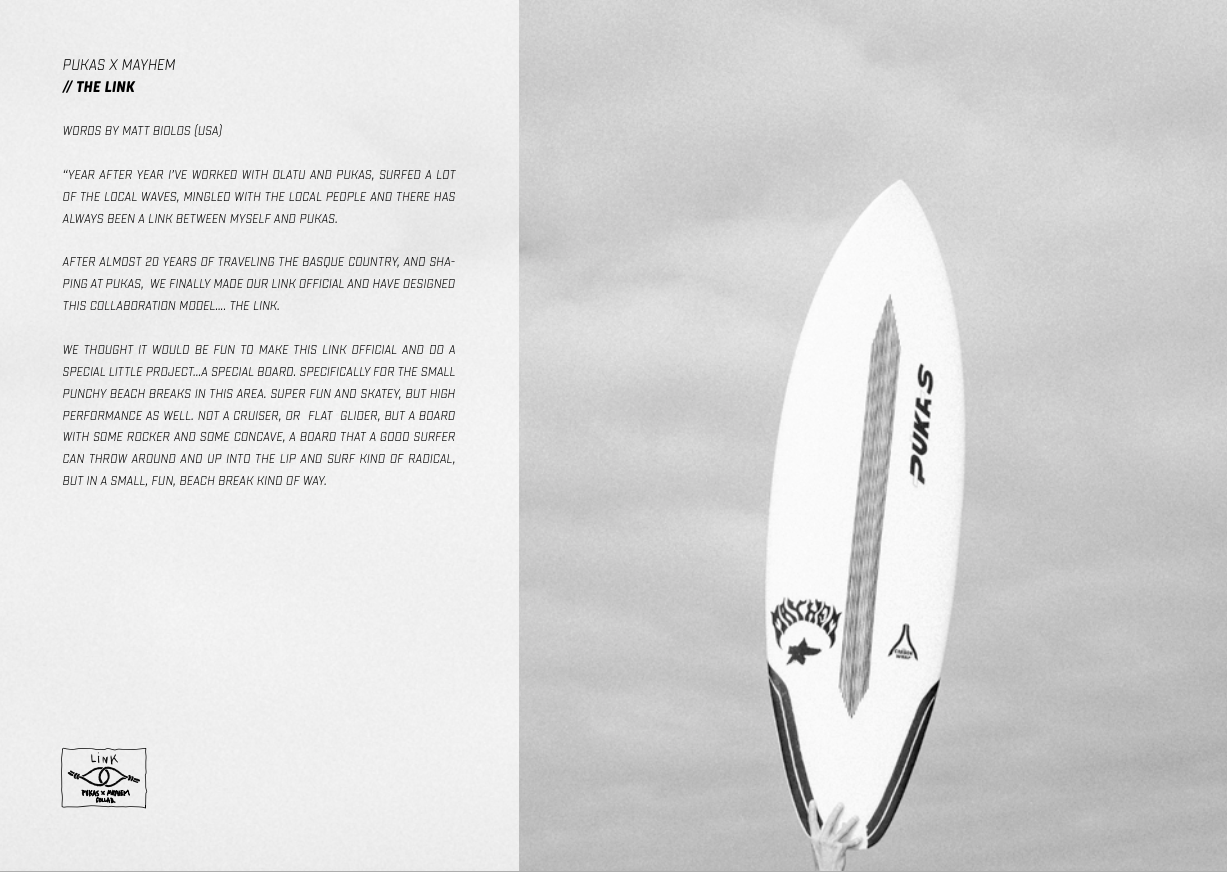 Carbon Wrap finns också, tänk på att att undvik att lämna brädan i varma utrymmen som bil, i lä och gassande sol en het soldag även i en boardbag; en pizza gräddas på 10 minuter, så känn att förvaringen och brädan är sval och inte het så har du en grym ride länge: