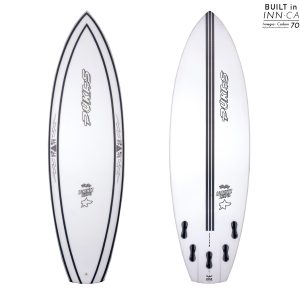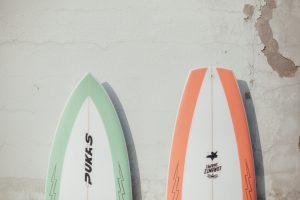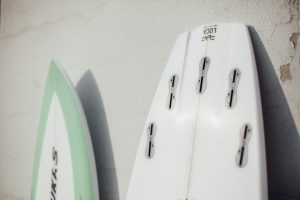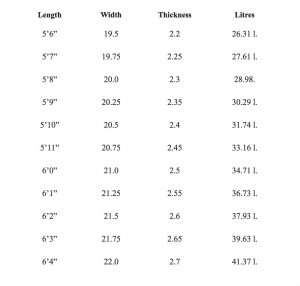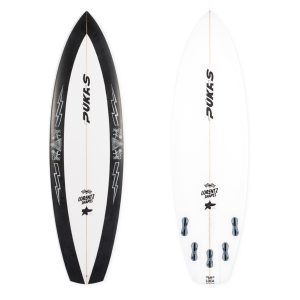 This eye-catching design is inspired by the new trend of the volume-performance ra- tio. A wider outline with a high-performance approach. Rails that hold. Lots of speed and plenty of drive.
The Pukas La Loca by Axel Lorentz features a lowered rocker in tail and a thinner tail. A full concave continues all the way to the ns where it switches to a V-tail. Very responsive. Fun. A must have board.
We feel that the single channel in the bottom gives extra control and hold when doing radi- cal turns with the bonus of making huge sprays.