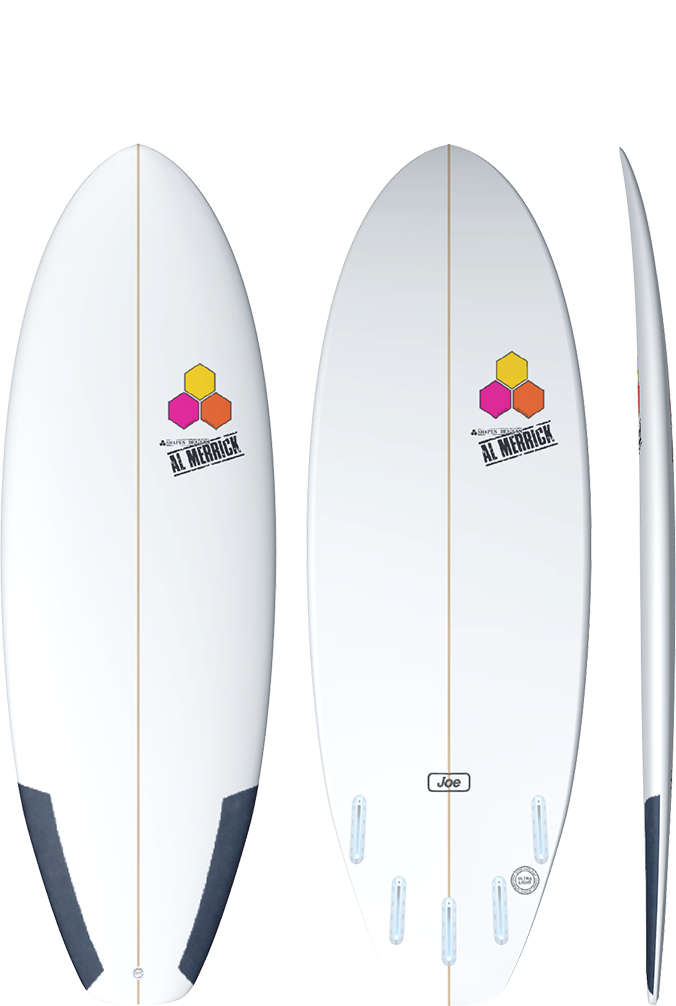 Over the last six years and hundreds of stops on our demo tour we have learned a few things. One of those is that surfers sometimes want something simple, fun, and easy to ride.
Light single concave for the first 1/3 to deepening concave vee throughout. The Joe can be surfed off the rail or tail that has Al's signature hip tail template to keep drive. Full rails keep high volume in a short outline.
Increase wave count, make more sections. The average Joe is geared towards the things that makes surfing fun.
Channel Islands first and foremost is performance based and athlete driven, but not everyone's next paycheck hinges on how critical their equipment works.