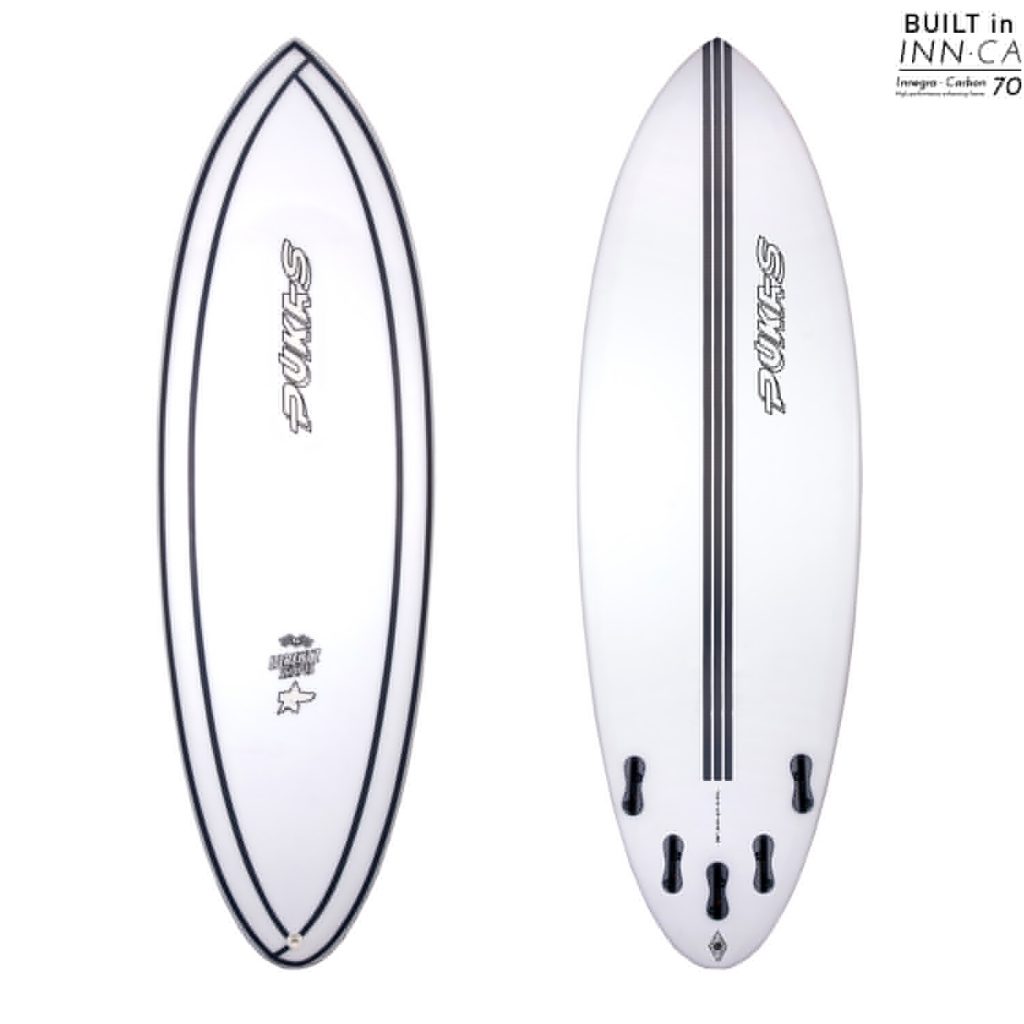 THE PUKAS 69er STEP DOWN ENHANCES THE BENEFITS OF THE PUKAS ORIGINAL SIXTYINER IN THE SMALLER CONDITIONS
The Pukas Original Sixtyininer is one of Pukas' best-ever selling surfboards. Why? Its versatili- ty. It's a great looking board that performs in all kinds of conditions. It has been recom- mended from surfers to surfers, plus it had Kepa Acero as its biggest and well known ambassador. The Pukas Original Sixtyniner has traveled the world and has been (and still is) a keeper at Kepa's board bags.
But it's the surfers that don't surf hollower waves that demanded to enhance the bene ts of the Pukas Original Sixtyiner in the smaller condi- tions. We found out that the narrow tail had to be redesigned.
The Pukas Original Sixtyniner Step Down has been successfully tested now. It is a shorter and fuller version of the O. 69er with a slightly fattened tail. Simple as that.
| | | | | |
| --- | --- | --- | --- | --- |
| 5'6" | 19.75 | 2.38 | 28.71 | PU / INN·CA |
| 5'7" | 20 | 2.44 | 30.22 | PU |
| 5'8" | 20.25 | 2.5 | 31.67 | PU / INN·CA |
| 5'9" | 20.5 | 2.56 | 33.28 | PU |
| 5'10" | 20.75 | 2.63 | 34.89 | PU / INN·CA |
| 5'11" | 21 | 2.69 | 36.58 | PU |
| 6'0" | 21.25 | 2.75 | 38.13 | PU / INN·CA |
| 6'1" | 21.38 | 2.81 | 39.71 | PU |
| 6'2" | 21.5 | 2.88 | 41.49 | PU / INN·CA |