TIPS:
Surfbrädor är otroligt lätta och fina men ömtåliga leksaker 🙂
Alla brädor som är optiskt genomskinliga; polyester och epoxy gulnar med tiden av solen, så en boardbag skyddar även en tunn som skydd.
Tänk på att brädan inte ska ligga och steka i lä i solen när du inte surfar; då den kan Delaminera: dvs släppa från de olika materialen pga för höga temperaturförändringar snabbt i hettan.
Vid reparation se till att brädan har torkat ur ordentligt innan lagning, annars kan de lätt "poppa"/ de-laminera i het värme.
Känn på brädan om du lämnar den så den inte ligger och kokar i lä i direkt solljus, eller i en varm bil eller t om i en boardbag som kokar i solen; tänk som en Calzone pizza som bakas på 15 minuter, även en dag i Sverige kan det bli varmt…
Leta skugga och känn på brädan i bagen att den är sval och ha lite öppet så att den kan andas innan du käkar lunch t ex…
Vill man undvika stora "preasure-dings"/ gropar på däck, så är det bra att undvika "duckdive" med knät på däck och istället sätta bakfoten på paden och lyfta andra benet för att få ner brädan.
Oftast på land man dingar; boardbag är bra!
PU / Polyester:
vanligaste och klassiska materialet och flex i en surfbräda, kan även glossas och färg-tintas mycket vackert, eller bara snyggt klassiskt vit med trästringer…
Epoxy EPS: Lagas bara med epoxy.
lite lättare och lite hållbarare och lite dyrare, flyter lite lättare och har snabbare flex än Polyester.
Kan bara repareras med Epoxy OBS: EPS skummet löses upp av Polyester
Carbon Wrap Epoxy: Lagas bara med epoxy.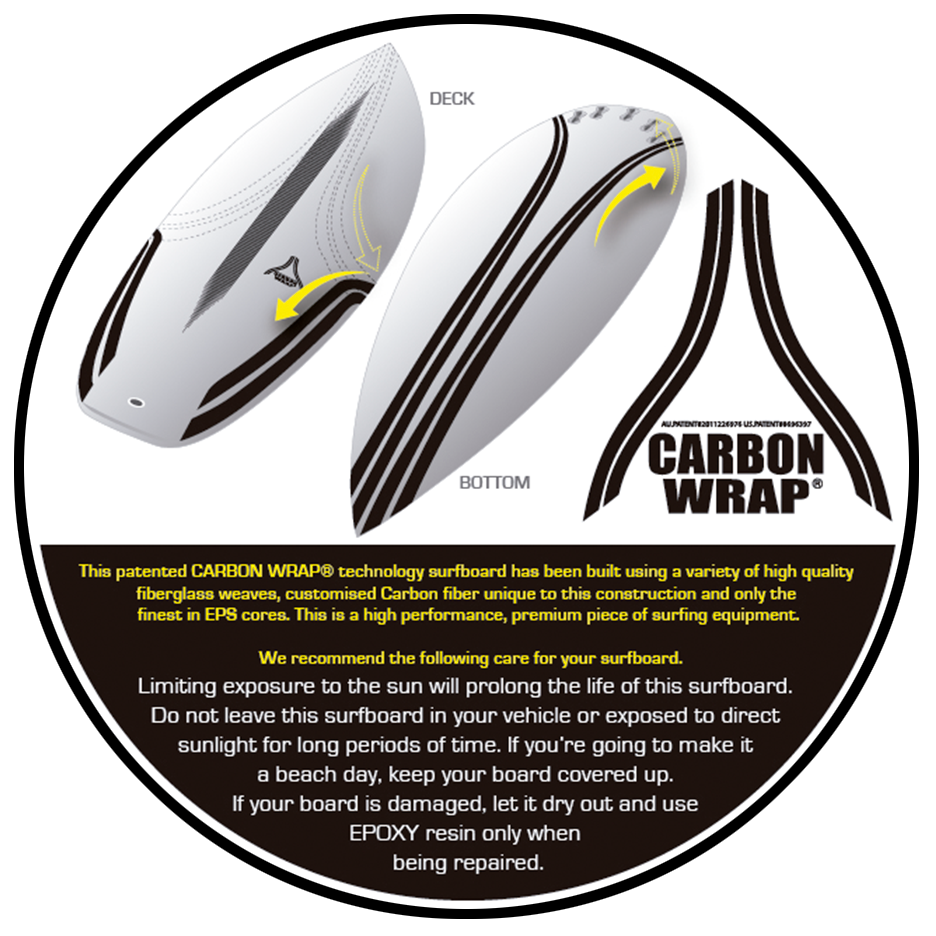 Sandwish EPS: Lagas bara med epoxy.
lätt EPS kärna i mitten med hårdare skum utanpå och Epoxy, blir lite styvare, och hållbara mot stötar speciellt på land. Lagas bara med epoxy.
This error message is only visible to WordPress admins
Error: There is no connected account for the user 3895538711.